Sophie Allport - On The Farm Notelet Wallet - 8 notelets & envelopes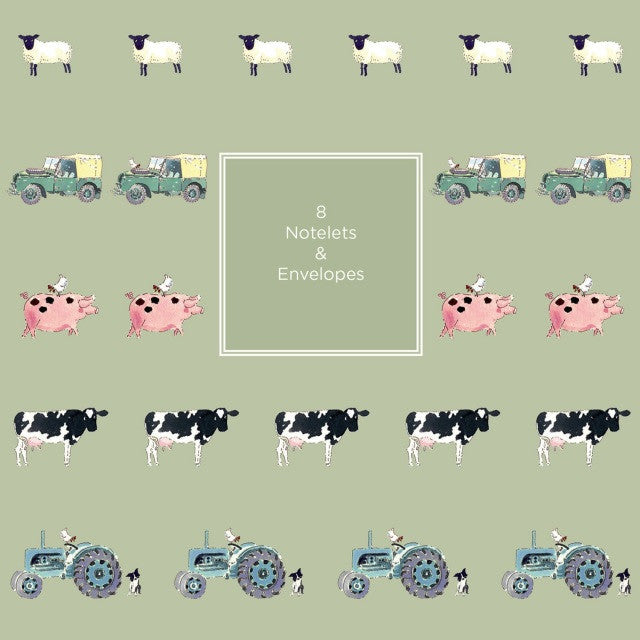 These notelet cards are part of our 'On The Farm' Children's collection and come in a set of eight with eight brown envelopes all in a smart Notelet Wallet.

The notecards are perfect for a quick thank you note for birthday and Christmas presents. Great for encouraging boys to write their letters!

The white notelet cards features one tractor and lots of green Land Rovers all around the outside edge. The other side of the card has lots of farmyard animals around the edge including cows, sheep and pink pigs.


Part of our 'On The Farm' Collection
8 notelets and 8 envelopes per pack
Brown envelope
Packed in a cellophane wrapper
Each card is 15cm x 15cm square
High quality, 280gsm white textured card
Made in the UK and FSC Certified
Card is whitened using ecological process