Noel Asmar Equestrian Dressage Shadbelly - Black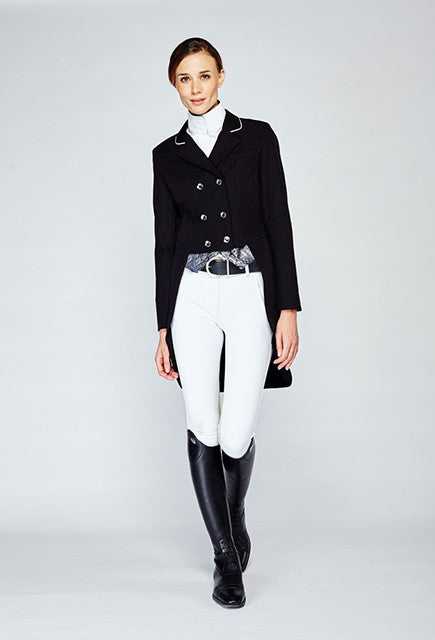 A glamorous shadbelly fit for a dressage queen. Crisp tailoring, weighted tails and stunning details to enhance your competition style.
This shadbelly is tailored with a curved waist for a more flattering fit. 5 interchangeable points and contrasting piping on the collar allow you to personalize your competition style. Weighted tails and faux leather lining ensure a tailored finish when you're in the ring.
Composition : 65% Polyester, 31% Rayon, 4% Spandex
Care Instructions : Dry clean only.