Cavalleria Toscana grip system breeches - White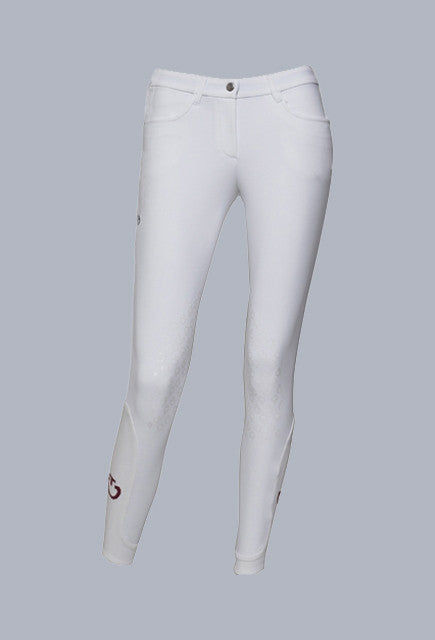 Beautifully cut versatile comfortable everyday breeches made with high resistance and bio-stretch technical fabric.
Cut in a flattering modern style with lycra socks for a comfort fit under your boot.
These breeches are the same as our new technical five pocket breeches but with no back pockets and the new 'super grip' in the knee patch.