Sophie Allport - Woof! Dog Bowl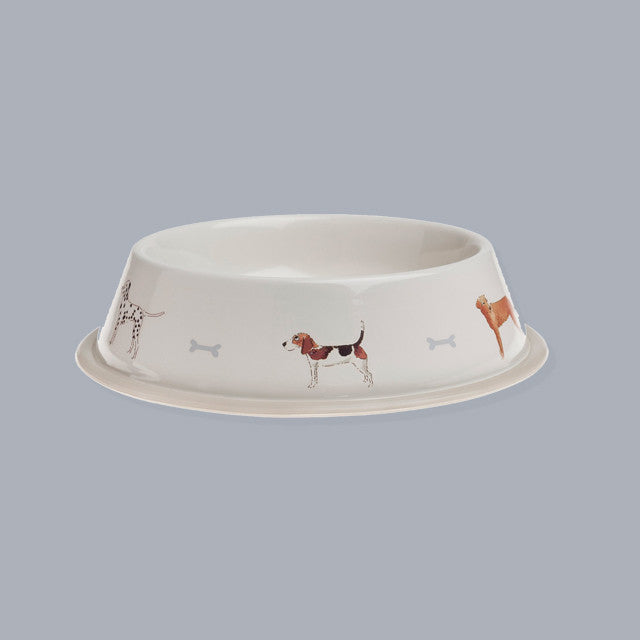 Feed your dogs in style with this lovely Terrier Dog Food Bowl.
A perfect gift for any Terrier owner or for your own cherished pet.
Made from galvanized steel, the bowl's top diameter is 17cm and the bottom diameter is 23.5cm. The height is 5.5cm and it has a capacity of 0.5 litres. There is a practical non-slip rubber rim around the base to ensure it doesn't tip over or slip around while your dog is eating.
Galvanized steel
Non slip rubber rim around the base. Large (black), Small (beige)
Small: 500ml, diameter: 23.5cm, height: 5.5cm
Large: 1 litre, diameter: 30cm, height: 6.5cm