Noel Asmar Tofino Soft Shell Vest - Punch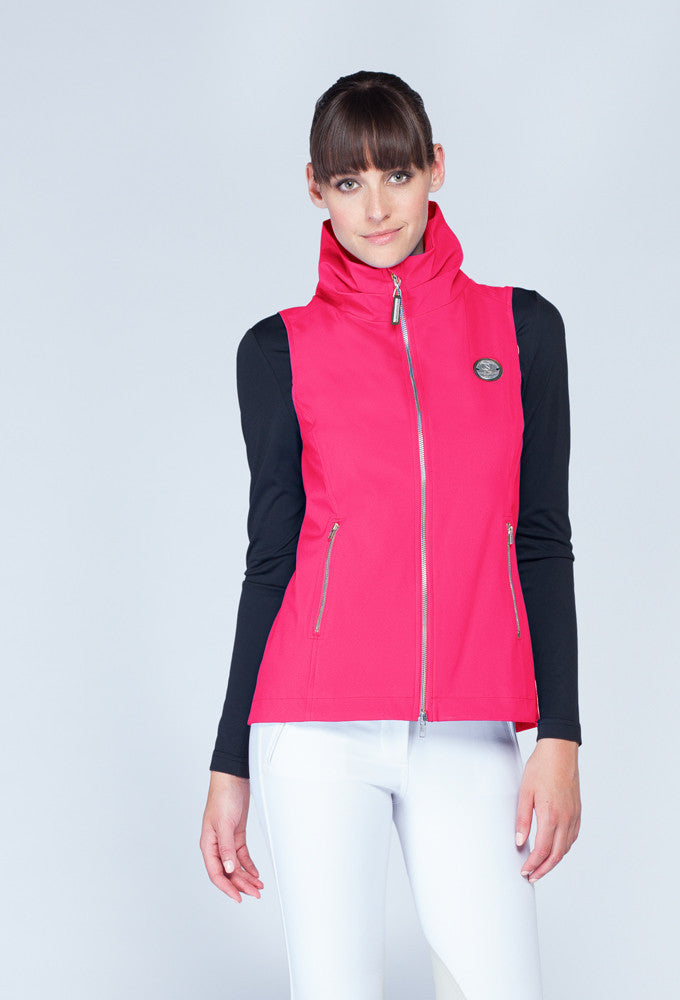 A flattering lightweight vest with a standing high collar. Soft shell vest inspired by West-Coast living.
Within the side seams zippered pockets discreetly secure your items. Back hem tapers lower slightly with a zippered gusset on the back, which allows you to adjust your fit on the saddle. Easily embroidered, this vest is ideal for teams.

Composition : 94% Polyester, 6% Spandex

Care Instructions : Machine wash cold. Tumble dry low or hang to dry.