Noel Asmar Convertible Long Sleeve Polo- Black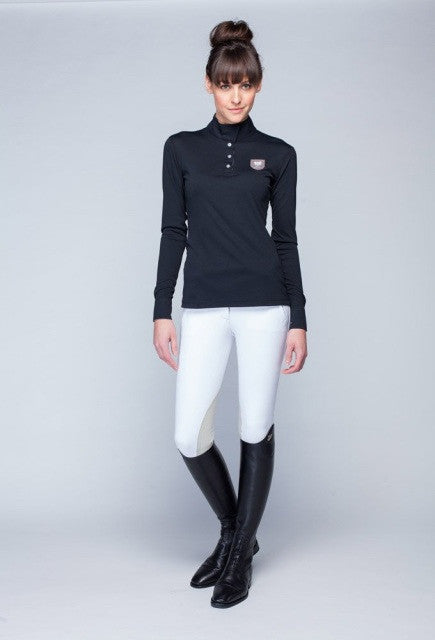 Two shirts in one!
Suitable as a show shirt with the upright collar and magnetic lock, or wear the collar down for a classic polo look.

Composition : 100% Polyester

Care Instructions : Machine wash cold. Tumble dry low or hang to dry.