Kep Italia Cap Carbon opaque visor steel grill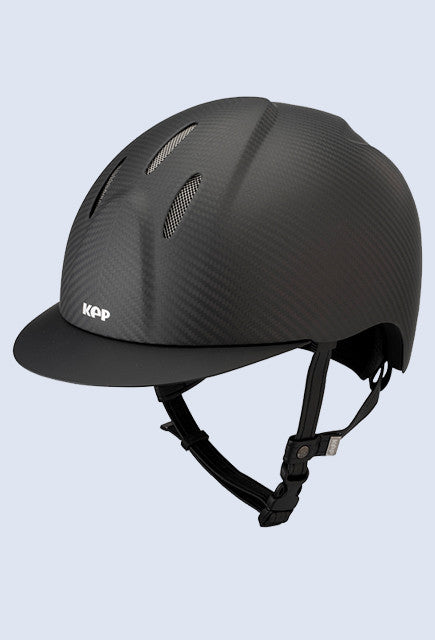 KEP Italia has just upped the bar in ultra-lightweight equestrian helmets with the introduction of the KEP Italia e  Light Carbon Fiber Matt Helmet. Weighing at just 396 grams (less than 1 pound!), this helmet delivers high performance.
We all wish riding helmets were lighter. KEP Italia has truly delivered on that front. The e Light Carbon Fiber Helmet is made from Carbon Fiber. The grill is made of Stainless Steel. Like all other KEP Helmets, this helmet features a removable and washable inner liner/pad.
The 5 point strap will secure the helmet in place. The air circulation on the KEP Italia is simply superior.
Like all KEP Italia riding helmets, has 5 international safety certifications and are thus homologated worldwide.